Skip to Content
Heating Install Replacement (Residential)
Sacramento, CA's Heating Install & Replacement Pros
If your home's heating system has stopped working and repairs are not a cost-effective solution, RJA Heating and Air Conditioning can replace your broken unit. We serve residential customers with expert heating install and replacement services in Sacramento, CA and within an hour of the city. Finding the right furnace for your home can be a difficult decision, especially when you don't have professional expertise in various makes and models. You must consider many factors when selecting a new residential heating system, including size and performance. We can save you the time and hassle of researching brands and models. Our technicians will examine your current heating system to determine which replacement heater will benefit your home the most.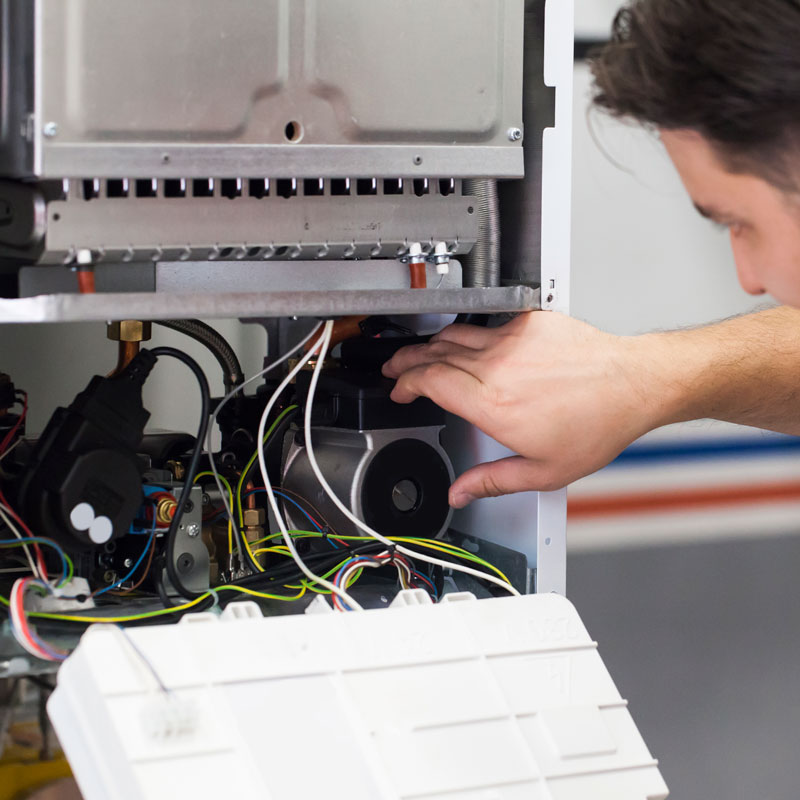 Comprehensive Service While Replacing Your Heater
The hassles of replacing your heating system can add up, from finding a suitable unit to dealing with the financial factors. Our technicians provide comprehensive professional services to make your heating install and replacement as easy as possible. We discuss your needs and budget during a consultation to determine a replacement heating system that fits both. We also inspect your current heater to assess whether repair or replacement is the wisest choice. In many cases, getting a new heating system is more cost-effective, saving you money and keeping your home warm for years with less chance of needing repairs. When you choose your new heater, our company takes care of delivery. After the new furnace arrives, our technicians install it quickly and carefully to ensure you get the best performance out of it.
Proud to Be a SMUD Approved Contractor
RJA Heating and Air Conditioning has spent years devoting our industry expertise and impressive skillset to homeowners who need heating system replacements. Our hard work and commitment to customer satisfaction have earned us notable credibility in the HVAC world. We have the honor of being a SMUD Approved Contractor, letting us provide residential clients with special SMUD incentives, rebates, and financing. We make your comfort our top priority, and every heating unit we sell is energy efficient as it purifies your home's air. This process creates a safe environment for your family to enjoy. After we help you choose the perfect heater for your home, a technician will deliver and install it. Following the installation, we test your new heating system to verify it works properly.
Contact Us to Get a Free Estimate