Skip to Content
Commercial HVAC Services in Sacramento, CA
Everyone deserves a workplace that is comfortable while they complete their daily job duties. Whether the blazing summer sun is beating down on your building or winter's chilly air is knocking on the door, RJA Heating and Air Conditioning enhances your business's environment. We offer businesses in and within an hour of Sacramento, CA various commercial HVAC services to keep their heating and cooling systems running optimally. An office or retail store's temperature can influence the moods of staff and customers. Some people will turn away and leave a room that is too cold, and employees might fall asleep in an overly warm office. We provide businesses with our top-of-the-line HVAC systems, designed to provide ultimate comfort year-round. You are sure to find a perfect system within our selection of HVAC products.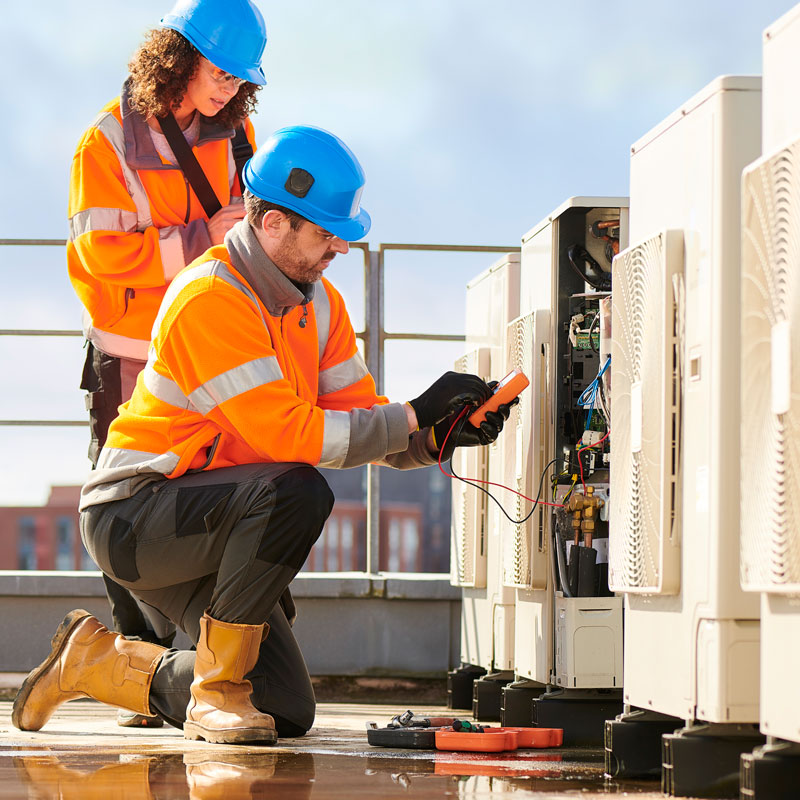 Thorough Commercial Repairs & Installations
RJA Heating and Air Conditioning is well-versed in our commercial customers' HVAC needs, and we offer a comprehensive collection of service options. We discuss your heating and cooling needs during a consultation and advise you on what repairs or installations will serve you best. You can choose an HVAC system model from a reputable dealer while we assist you with our industry expertise. If your heating or air conditioning (AC) unit needs repairs, we will diagnose the problem and resolve it to restore your system's optimal performance. Preventive maintenance is another service we offer to keep your heater and AC in top condition and prevent issues in the future. We also design system builds to fit your needs and budget and supply your building with comfortable air. You can also select an HVAC system installation as per plan.
Making Clients Comfortable With HVAC Solutions
Whether you need routine maintenance or a new custom HVAC system design, build, and installation, our technicians put your indoor comfort at the forefront of our concerns. Our HVAC systems ensure your staff and customers stay comfortable during all seasons. If your system has a problem, we can identify the cause and repair it, or we can replace your heating or cooling unit if it would be more cost-effective. Our technicians are highly trained HVAC specialists, providing top-notch repair and installation services. We can help you maintain a prosperous work environment with quick and thorough work using the industry's most trusted equipment.
Contact Us to Get a Free Estimate